Looking for Dog Training in Columbus?
If you are seeking Dog Training in Columbus Lucky Bones Pet Resort / Buckeye K9 is your ideal destination. We are proud to offer Dog Training throughout all of Columbus! Whether you are looking for dog training in Columbus, Canal Winchester, Reynoldsburg, Lancaster, Pickerington, Carroll, Groveport or Baltimore, Lucky Bones and Buckeye K9 can help!
Obedience training is dog education. We believe a successful relationship with your dog is based on fair and effective communication. Sound communication is the key to improving and enhancing your family's relationship with your dog. We want your dog to be Your Best Friend.
We help our clients open up the lines of communication with their dogs by strengthening bonds and improving relationships through pet behavior assessments and dog obedience training.
All training is provided through BUCKEYE K9: 1. Private Lessons 2. Residency 3. Group Classes Contact Information Phone: 614/448-6024 E-Mail: info@buckeyek9.com Website: Buckeyek9.com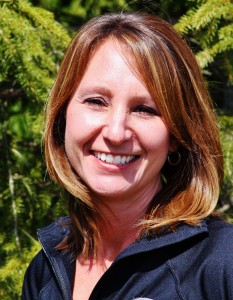 Lori – Lucky Bones trainer. Lori Morrell is the owner of Buckeye K9, LLC and a Certified Professional Trainer (CPT). Lori received her professional certification after completing an intensive course at the National k-9 School for Dog Trainers in Columbus, Ohio. National K-9 is a professional school that is regulated and approved by The Ohio State Board of Career Colleges and Schools. Lori maintains memberships with several training and behavior focused organizations, so her clients benefit from the latest knowledge of canine theory, canine psychology, and behavior modification. Lori has trained and titled many client's dogs in different sports such as Schutzhund/IP, P?SA (Protection Sports Association), and French Ring. She has also titled her own personal dog Alli in IPO as well as French Ring. Lori enjoys working with all types of breeds and with all ages of dogs. She responds to client's needs with custom training programs that offer training techniques based on an evaluation of the dog's personality and the owner's goals. As a certified trainer, Lori will counsel you, the dog owner, and instruct you on proper dog handling skills and techniques. She believes it is important to educate the owner not just on the how of things, but also the why. Lori has been in business since 2006 and has had a passion for working with dogs her whole life. She works with over 500 dogs per year on obedience training, behavior issues, protection training, competition sport training, and police dog training.